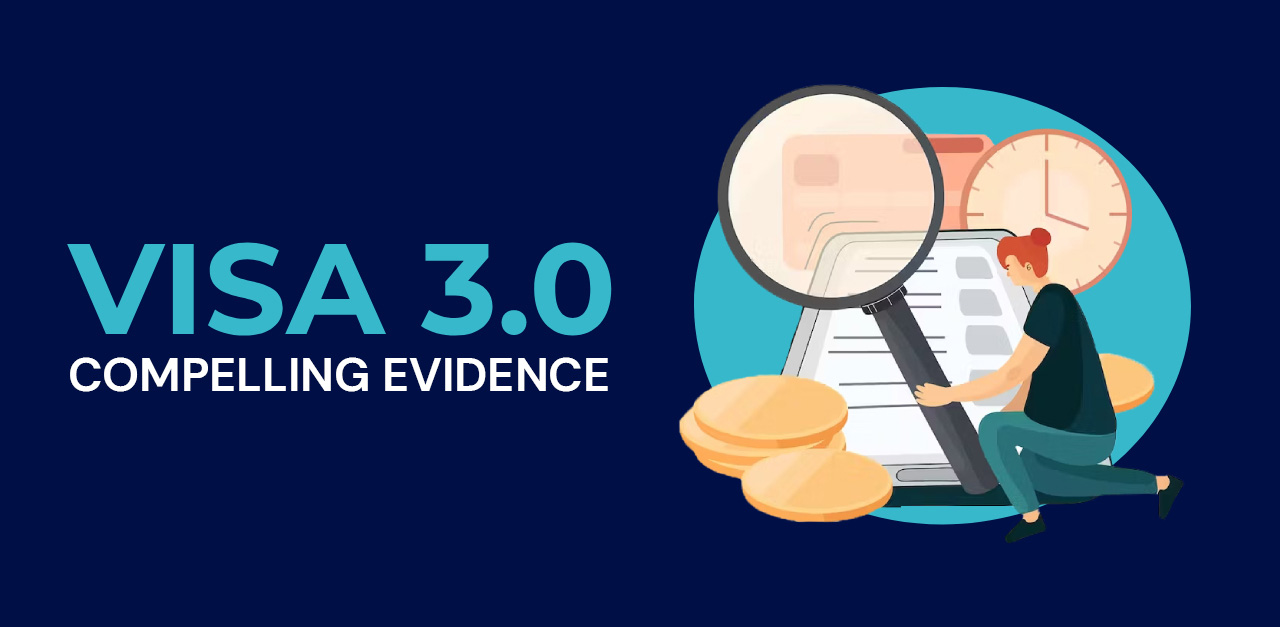 VISA 3.0 Compelling evidence: Made Easy with FUGU
Visa's Compelling Evidence 3.0 is the latest update to its requirements for merchants to defend themselves against chargebacks. This new set of guidelines is designed to protect businesses and customers from fraudulent transactions better. In this article, we will explore the changes brought by Compelling Evidence 3.0 and discuss how the FUGU fraud prevention tool can help merchants adapt to these new standards.
Understanding Compelling Evidence 3.0

Compelling Evidence 3.0 introduces a new definition of what Visa considers compelling evidence for merchants to prove the validity of a transaction. The updated requirements include changes to:
The data elements that must match prior undisputed transactions

The number of prior undisputed transactions

The ages of prior undisputed transactions

The dispute liability
Traditionally, compelling evidence could include correspondence between customers and merchants, proof of cardholder's product usage, signature receipts, delivery confirmations, and more. With the introduction of Compelling Evidence 3.0, Visa now requires that in addition to the customer account/login ID or the delivery address, compelling evidence must include the device ID/device fingerprint or the IP address. At least two pieces of this evidence must match the disputed transaction and previous undisputed transactions.
Furthermore, Compelling Evidence 3.0 mandates that at least two prior undisputed transactions must have occurred at least 120 days before the current disputed transaction. Significantly, under these new guidelines, liability shifts to the issuer.
Adapting to Compelling Evidence 3.0 with FUGU

FUGU offers a fraud prevention tool that enables merchants to quickly access critical information such as IP location, device fingerprinting, and related orders, helping them to effectively comply with Compelling Evidence 3.0 requirements and win more chargebacks.
By utilizing FUGU's fraud prevention tool, merchants can easily upload and manage transaction evidence, streamline the process of disputing fraudulent claims, and ultimately safeguard their business from losses due to chargebacks.
Navigating the changes brought by Visa's Compelling Evidence 3.0 can be challenging for merchants. However, with the right tools, such as FUGU's fraud prevention system, businesses can adapt to these new requirements and strengthen their defense against chargebacks. In an ever-evolving digital landscape, staying ahead of fraud and protecting customers and merchants is essential for continued success.
---